SODEREL, Industrial Systems
Created in 1976 by Jean-Luc Ancel, Soderel was at the beginning specialized in the development, the achievement and the installation of electrical systems. The company proved its reliability in this field.
Ever since, it knew to develop new know-hows in relation with its heart of trade and to reinforce synergies of its subsidiary companies and its network to become industrial interior designer and to deploy its activities in the whole world:
- Electricity - Automation - Robotics
- Supervision
- Tightness testing systems
- Fluid filling systems
- Special machines
- Industrial vision
- UPS-Systems

Our offer extends from the development of the studies to the maintenance of your installation to ensure you the complete engineering of all your projects.
Several services at your disposal:
Functional and systems analysis
Technical studies and files:

electricity, automation, robotics
supervision
piping technology
mechanical engineering

Design and realization of equipments
On-site installation, commissioning
Technical support
Staff training
Maintenance
Download
Firm Profile SODEREL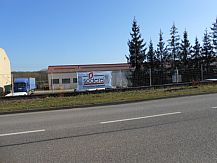 SODEREL SAS - PONT-SAINT-VINCENT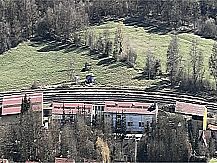 SODEREL SAS - PONT-SAINT-VINCENT